The Future of Infant Monitoring.
Turning technology into meaningful experiences. How can Philips support the after-birth experience of parents? How to enable young parents to sleep more peacefully when they need it most? A two-months collaboration with Philips on strategic design, brand experiences and on potentials of new health-technologies for the consumer product market.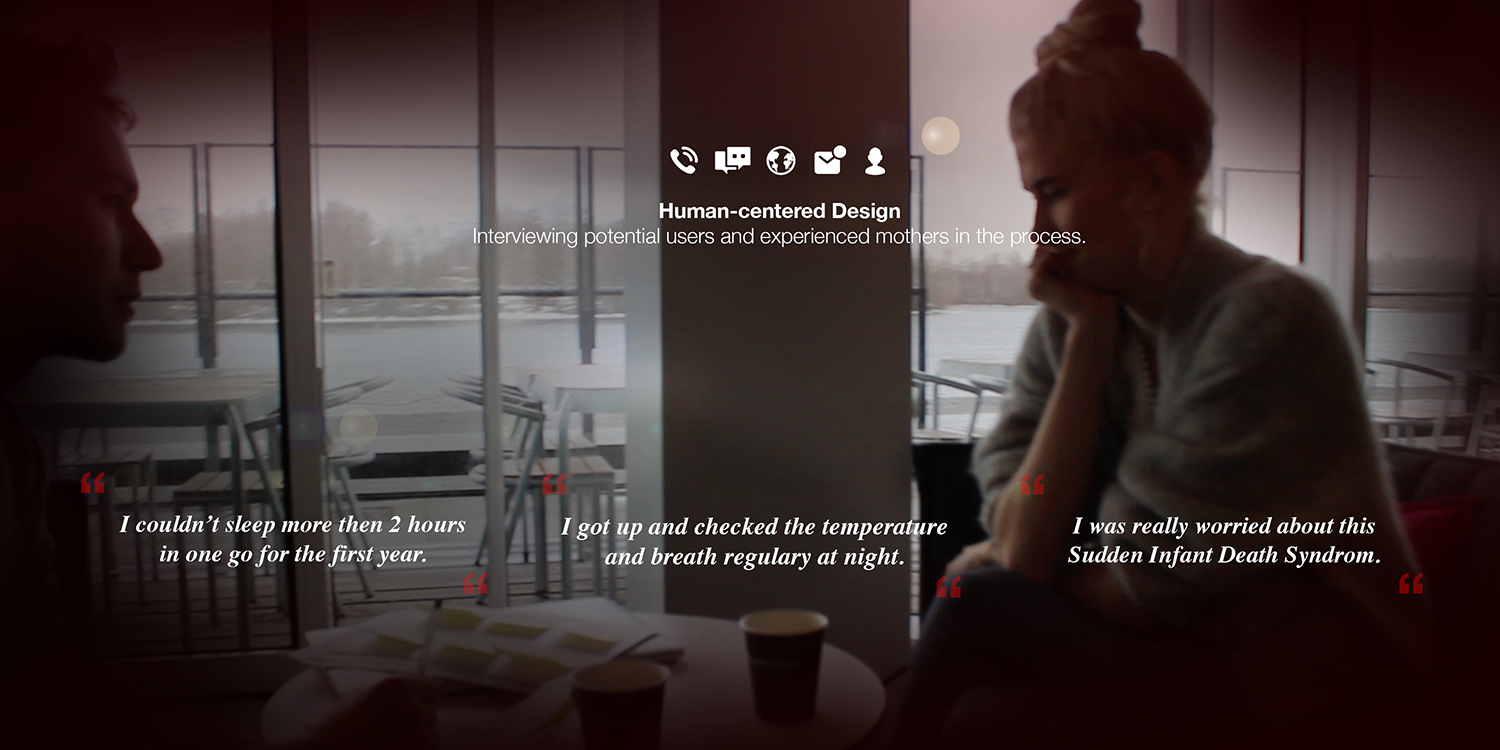 Starting with people stories.
Interviewing young mothers. Every year thousands of newborns suffer or even pass away at night, and nowadays 47% develop a flat head spot. This is causing many young parents lack of sleep that puts a strain to the parents mental and physical well-beeing at a time where they need sleep the most vital.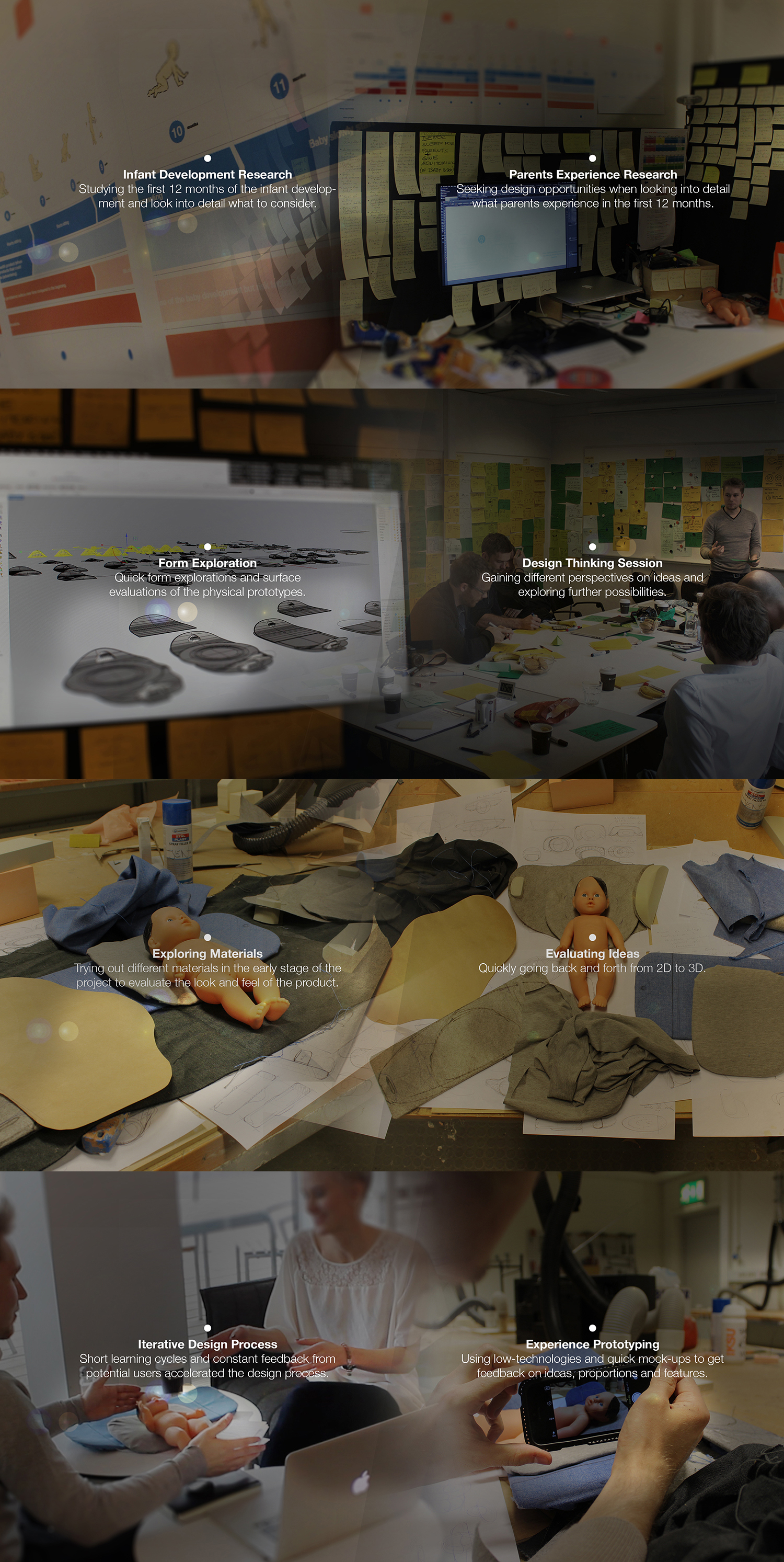 Co-Creative Iterative Process
Constantly having user involved in the process to get a better understanding about needs and fears.
peaceful sleep for all.
With Juno Parents can see their infant anytime without disturbing its sleep and could get alerted in the morning right before the infant awakes. It prevents flat head disease and could predict dangerous health circumstances before its too late. Juno doesn't require any daily set-up. Cameras are always perfect positioned. It also helps to equal and share responsibility between both partners in a fair way. With Juno, parents gain more sleep, are less worried and more healthy. Because the first twelve months should be all about enjoying time with each other.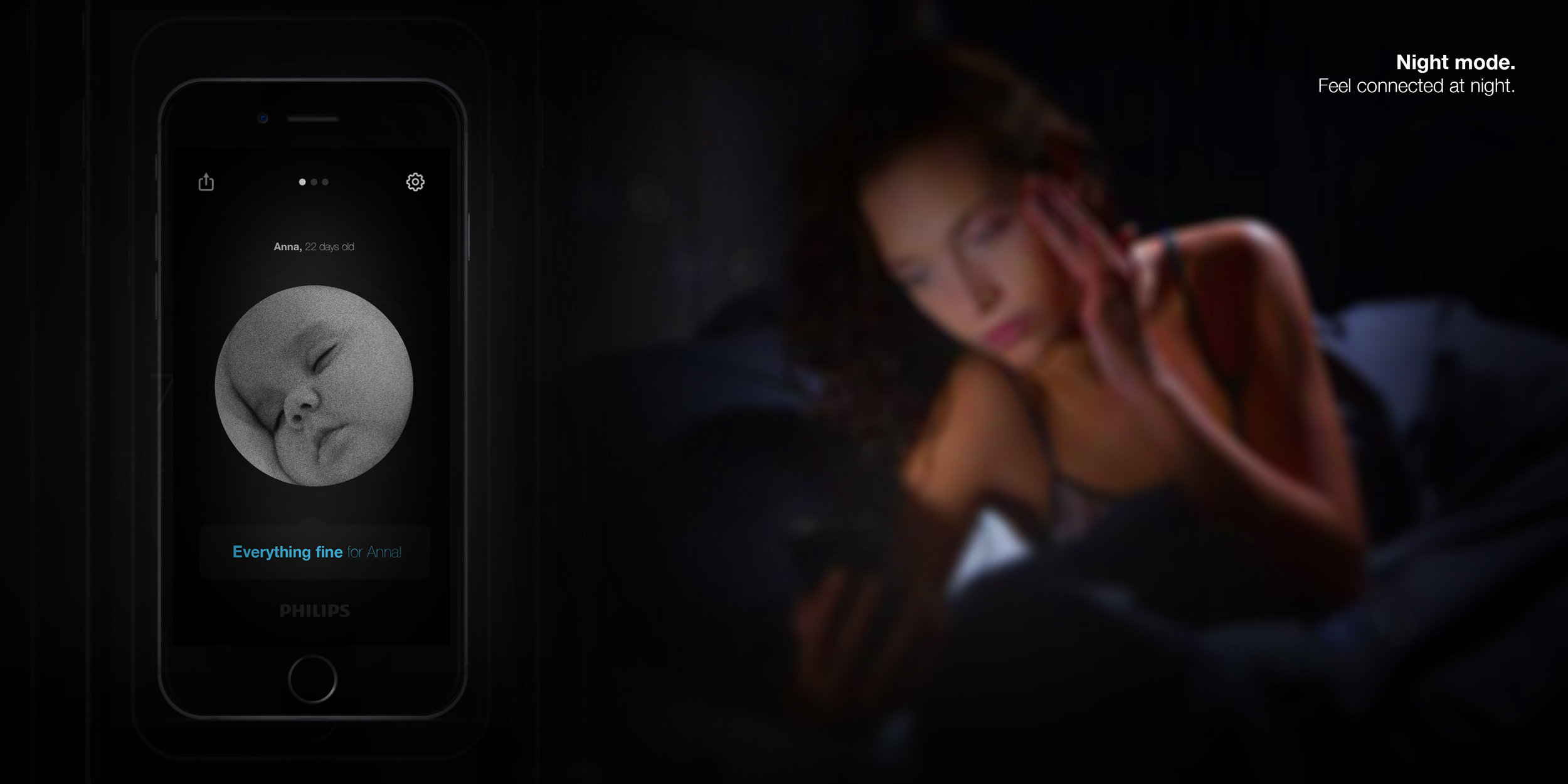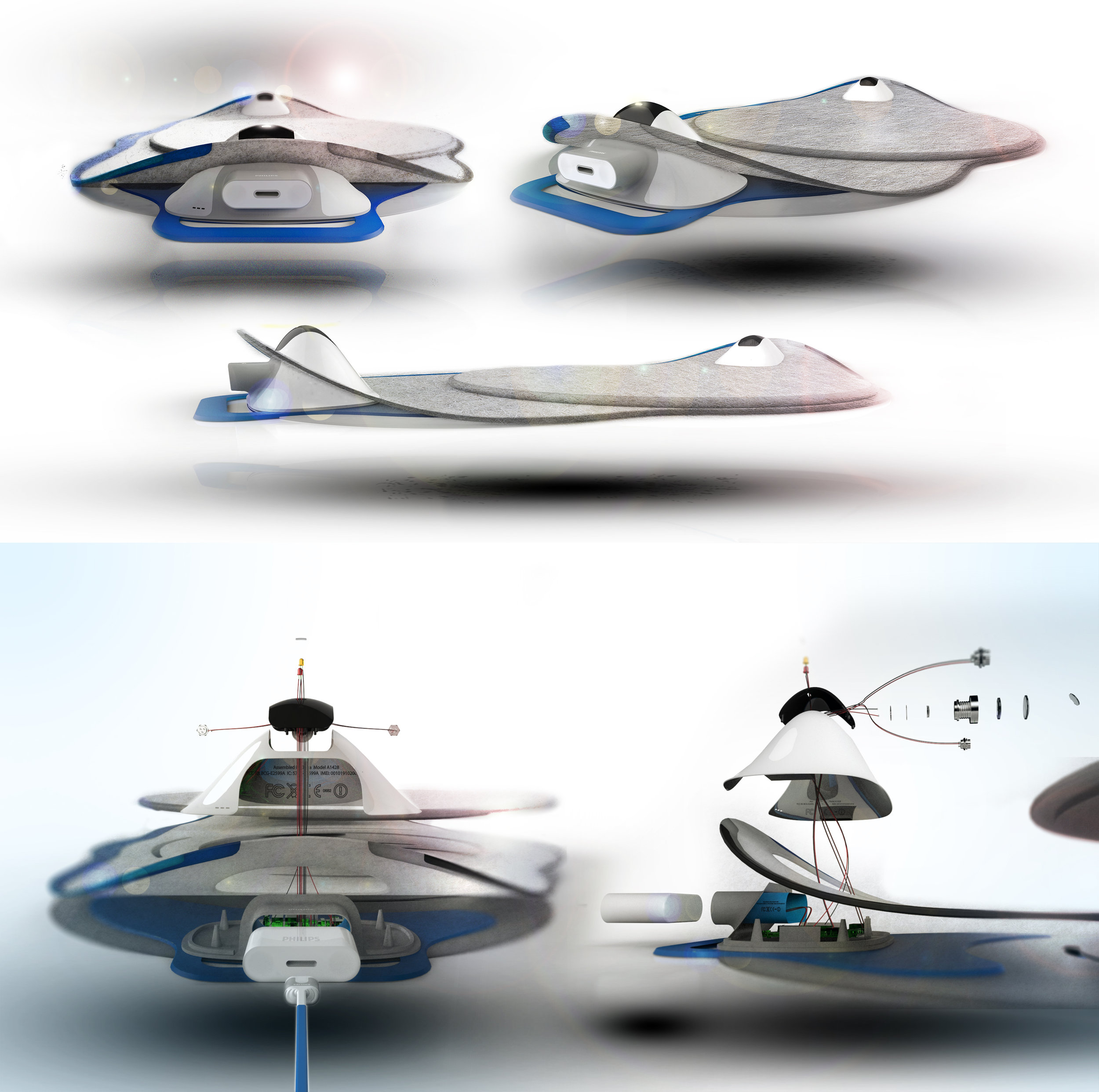 Strategic Design
The fabric layers can be personalised and allow Philips a direct brand-to-user as well as user-to-brand conversation in one of the most important moments in many peoples life.