Designing a new strategic and transforming brand vision for 2030.
The project scope. Project collaboration with Andreas Enebrand.
Brand transformation towards new important markets.
Understanding the business and context, looking at consumer trends and behaviours and designing brand-shaping products and services that could place the brand as a leader in new critical markets especially the one created trough the trend of Urban Farming.
From Outdoor to Indoor.
Taking the brand that is the leader in the outdoor gardening into the space of urban, indoor and no-seasonal consumer business space. A critical market to get a larger customer base and more balanced income stream.
Turning technology into products and services with meaning.
Opportunities in Augmented Reality and Personal Assistants were explored for future indoor gardening interactions. On the side of farming technologies Aeroponics catches attention through the fact the it is extremely clean and allows the user to grow many different plants. This flexibility and openness of opportunities is something that felt important to a scenario of 2035. Allowing the user to grow and try out new plant and food growing experience. Creating room for creativity, autonomy and growth of competence.
The brand as an enabler for personal growth.
From an urban villager and beginner to passionate gardener.
Connect the future with the past.
Taking the essence of the brand and the connected verb "gardening" and combine it with the next evolution of the original logotype that is not about the technological innovation (the brause) to human growth and peoples experience (the X as a synonym for growing from point which stands for the individual).
The urban icon for a meeting point: the square.
Just as the urban meeting point of attention is the square - the indoor garden should also be a place of attention, action and meeting the home: the square at your home.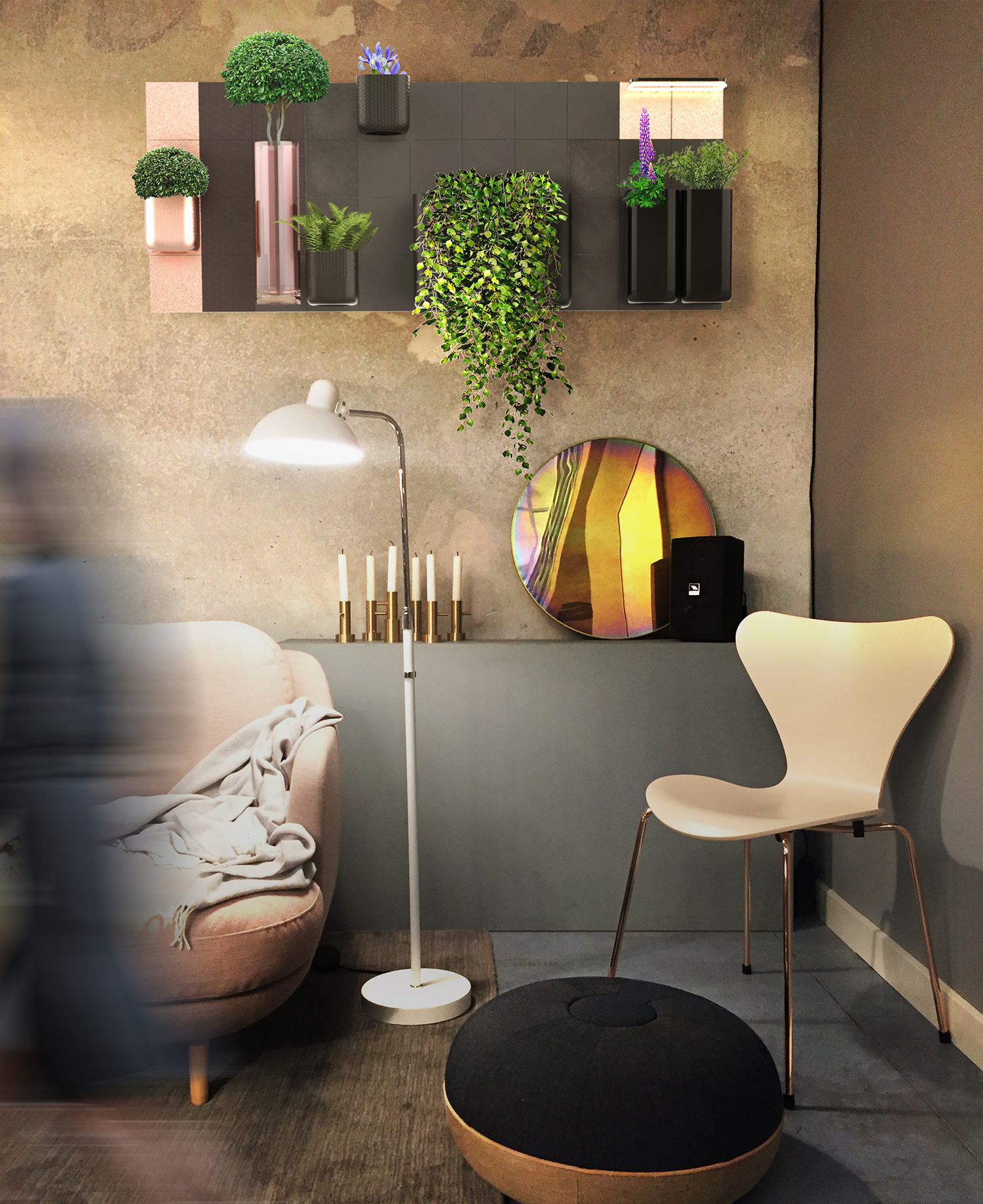 The brause - the original innovation and icon.
Each square of the SquareGrdn includes a brause that locks into the vase that sits on each square. So the long heritage in watering technology keeps beeing the fundamental story of the product.
Internal Watering System
Connectors allow to combine squares and create your own design.

Focusing on Personalisation
Empowering the user to create it's own design that suits its home space and plant needs.

Garden tools of the future
Intelligent garden tools of the Future will allow insights and guidance for the user.
More insights to come.
Currently working on a process- and commercial video as well as more touch-ups of renderings.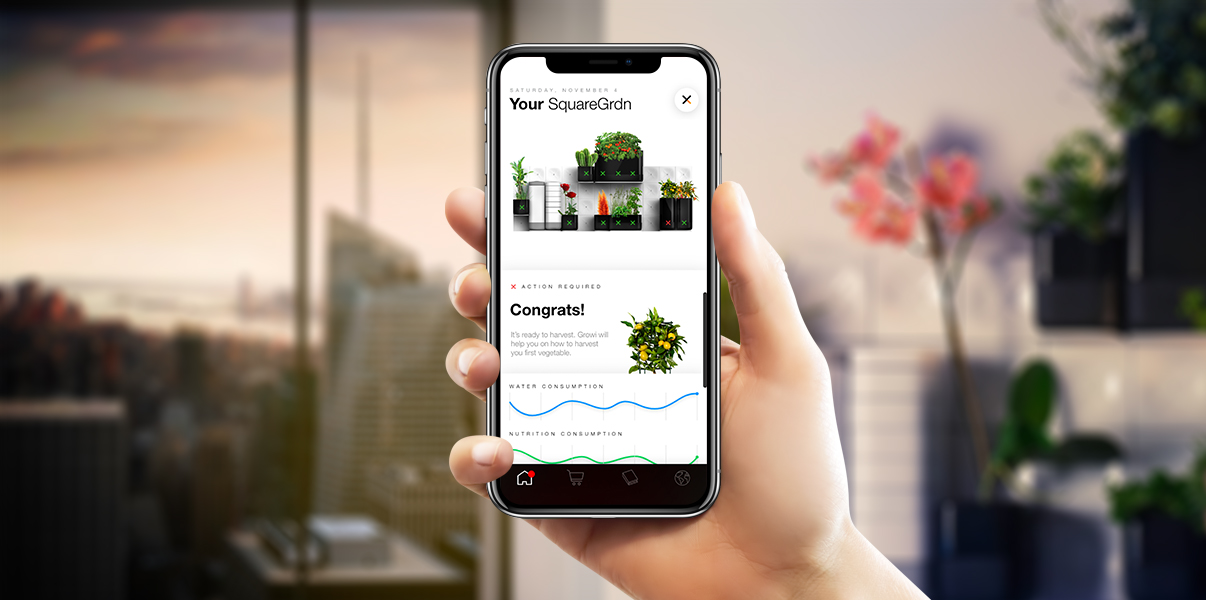 Your garden on the go.
Be informed about your garden and stay in touch with the supportive AI "Growi", know when to harvest and plan your next project - all on the go.