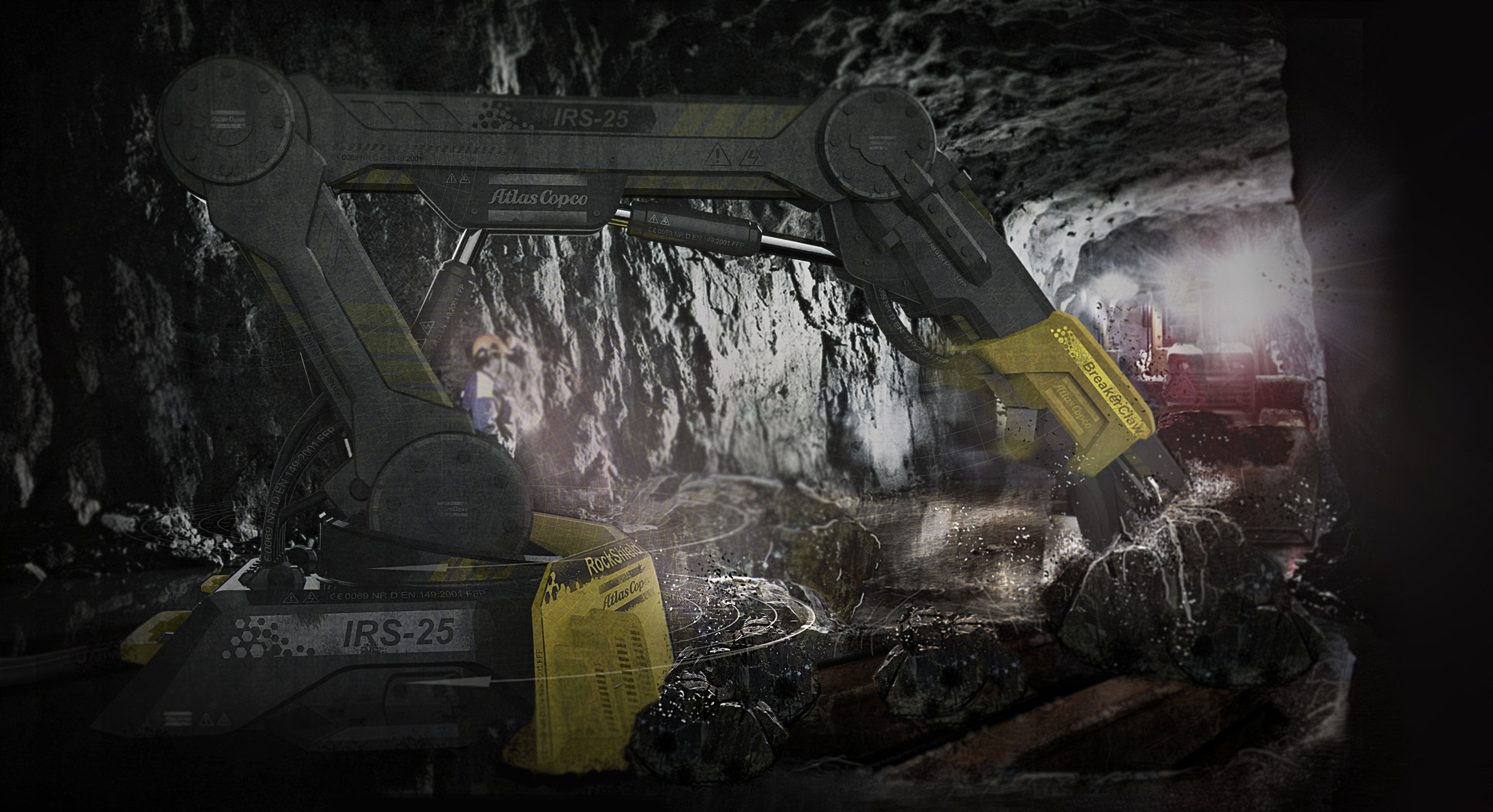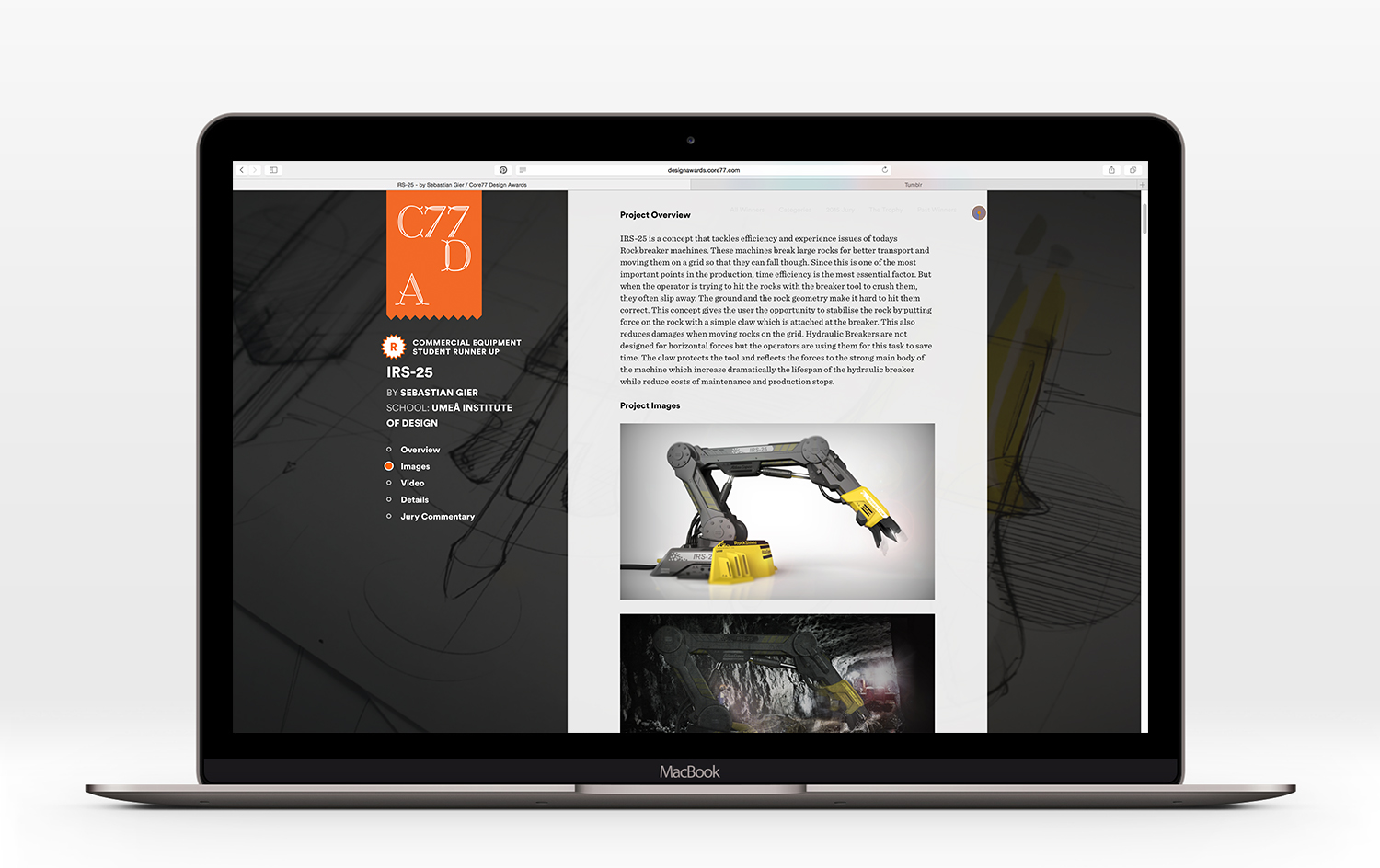 Recognised by Core77 Design Award, SPARK Design Award and Industrial Design Excellence Awards (IDEA - Industrial Design Society of America).
Awarded by international institutions.
Simple yet effective.
The BreakerClaw is stabilizing the machine and reduces down-time and maintenance while also increasing productivity and efficiency through faster rock-breaking. It also helps the user moving rocks in an environment that doesn't allow good visibility to the user on the ground and protects the machine against horizontal forces which lead to internal demage.
Improved Protection.
By covering hydraulics maintenance and downtime through contact with falling stones can be reduced.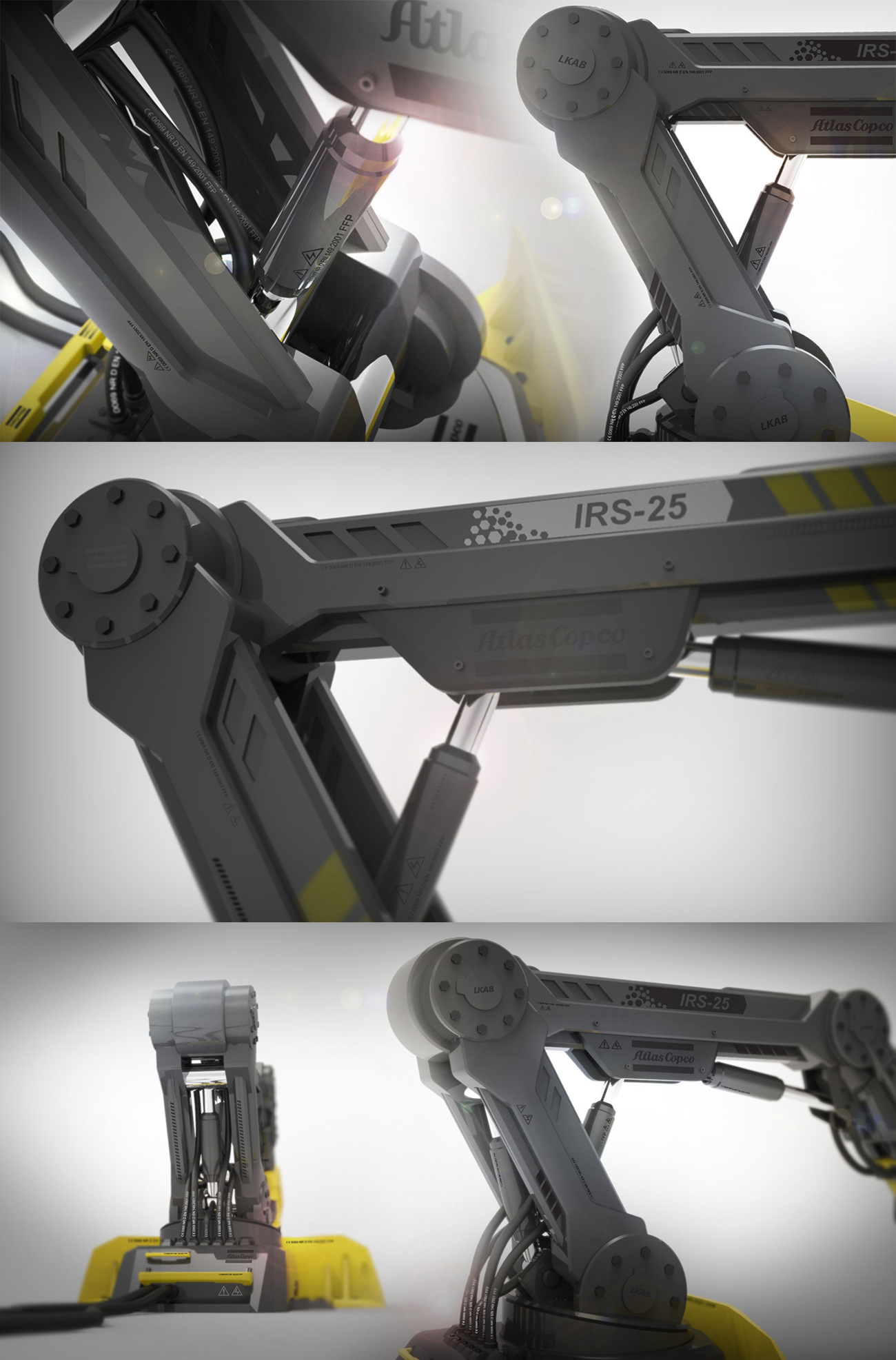 The future of rock-breaking processes.
Cables have been placed lined-up on the back to improve the maintenance experience for the user. A large yellow front shield protect the machine but also give the user an additional counter weight to work with when destroying the rocks.
Designed with other scenarios in mind.
The modular system allow different mounting system and usage in new contexts like mobile on-ground use-cases which could improve profitability and productivity for each machine.
Model Building
1:20 Design Model for the client presentation.